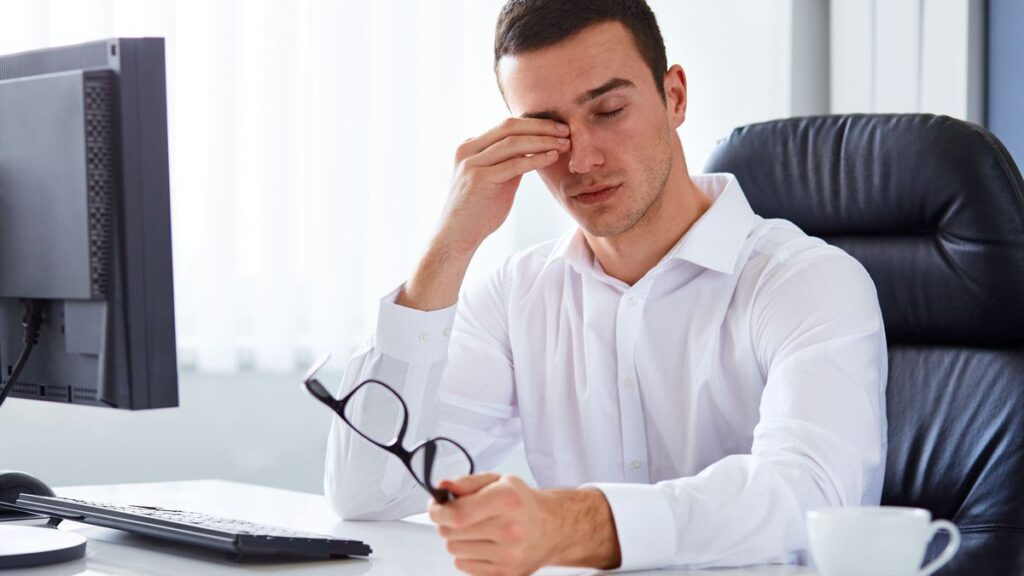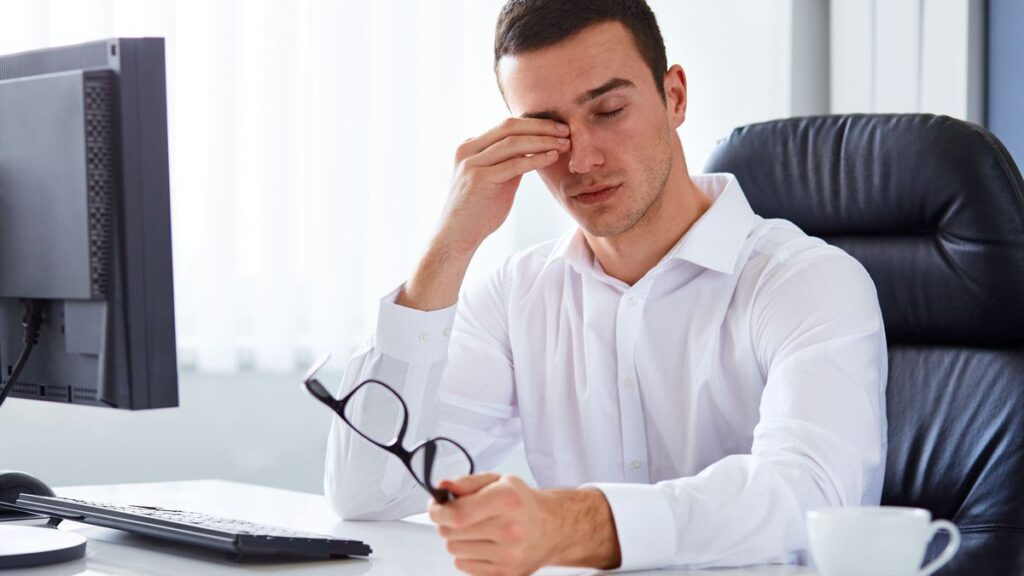 Computer Vision Syndrome or CVS is the term used when referring to issues related to vision one gets when using the computer for longer period of time. The issues get elevated more when the computer is used in a reduced amount of light.
The symptoms of Computer Vision Syndrome are blurry vision, headaches, pain in neck, dry eyes and many more.
Constantly focusing on a computer is a lot of work for the eyes. The constant focusing and refocusing on a limited screen area with light glare causes stress in the eye nerves. The work gets even harder if one has prior eye disorders. The condition is also harder for those who are over a certain age. Common causes of CVS are:
Ageing effects eye health thus making it more vulnerable to CVS
Not using the reading/anti-glare glasses when working
Improper screen glare/lighting
Poor lighting in the surroundings
Sitting too close or too far while working on the computer.
The common symptoms of CVS are:
Dry eyes
Blurred vision
Double vision
Strain in eyes
Eye irritation
Headaches
Neck pain
Watery eyes
Red eye
Dry eyes
Blurred vision
Double vision
Strain in eyes
Eye irritation
Headaches
Neck pain
Watery eyes
Red eye
The diagnosis could start from simple questioning about computer use duration and habits around it. Previous eye conditions are also looked into to diagnose the issues. Doctors may then test each eye individually by giving the patient reading tests on computer and then examining the response to them.

The main aim of the diagnosis test is to check:

Vision accuracy
Focus
Eye coordination
Refraction
Treating Computer Vision Syndrome
Treating CVS includes changes in the way one uses computer. Common treatment options to treat CVS condition are:
Adjust the lighting on your computer or your working desk. Adjust the computer settings and lights from natural sources to cut the glare.
Taking regular breaks during work is important. Constant exposure to the computer puts a lot of stress on the eye. Taking a break relaxes the eye muscles thus preventing strain.
Keep yourself hydrated and take a healthy diet. It is important to exercise your eyes when you have constant exposure to  computer. People with history of eye disorders need to take all necessary precautions. Wear anti glare glasses if necessary.
Apart from the prevention, it is important to take regular eye tests when  you are using computer regularly. An experienced and skilled doctor will have the right consultation to guide on the right precautions and treatment.