HOW ARE SURGEONS ENSURING SAFETY IN CATARACT SURGERY USING TECHNOLOGY
Cataract is a very common eye problem especially in older people. It is a dense, cloudy area that develops slowly in the lens of the eye and finally affects vision.
Cataract is the common cause of poor vision and blindness among older adults. But cataracts can be easily removed and replaced with artificial lenses. The only way to remove a cataract is with surgery. During cataract surgery, the cloudy natural lens is removed and replaced with a clear artificial lens. That lens is called an intraocular lens (IOL). After undergoing cataract surgery, people experience an improvement in the sharpness of their vision.
Patient's Safety Is Our Highest Priority. During This Global Covid-19 Pandemic, Our Commitment To Giving You A Safe, Reliable Place To Receive The Best Care Is Even More Important To Us
KEEPING OUR PATIENTS SAFE DURING COVID-19
Our Standard Operating Protocols (Sop) are designed as per current guidelines to minimize the risk of COVID-19. We have taken a number of steps in addition to our standard rigorous infection control management to ensure our clinic remain safe places for you to confidently receive care.
At Arora Eye Clinic, we are strictly following all necessary precautions such as Maintaining Social Distance, Regular Sanitization, minimal or no contact consultation, Use of HEPA Filter and Laminar Airflow in Operation Theater, Regular OT Sterilization, proper patient screening and evaluation before OT, etc.
As per the Indian government guidelines, our all staff has been vaccinated.
We already have restricted the entry/movements of visitors in our clinic to avoid crowd and therefore the risk of exposure between patients, visitors and staff is considerably reduced. Patient's appointments are well scheduled to avoid crowding in the clinic.
All our staffs wear mask and maintain highest level of hand hygiene to protect our patients from covid-19 infection. Our staffs are also screened for COVID-19 symptoms each day while joining their duty.
We screen all patients and visitors for COVID-19 symptoms before entering consulting room.
All patients and anyone with them are asked to wear a mask or cloth face covering while in our clinic.
We regularly sanitize and clean the areas such as waiting rooms, lobbies, consulting room as well as frequently touched surfaces including doorknobs, armrests and handrails with the standard disinfectants.
Diagnosis equipments are fully cleaned and disinfected between each patient.
Major Types of Cataract Surgery
There are different types of cataract surgeries available. Cataract Surgeon or ophthalmologist decides the most suitable and effective cataract surgery type depending on condition of the eye, overall health of patient and severity of the problem.
Phacoemulsification or Phaco
Phacoemulsification is also called as Phaco. This is the most common type of cataract removal procedure performed today. Phaco procedure involves only smaller incisions. Hand-held instruments are used to gain access to the cataract. In Phaco technique, a special applicator is used to insert the flexible intraocular lens (IOL) which unfolds inside the eye. The surgeon securely positions the IOL in the same location where the natural lens located.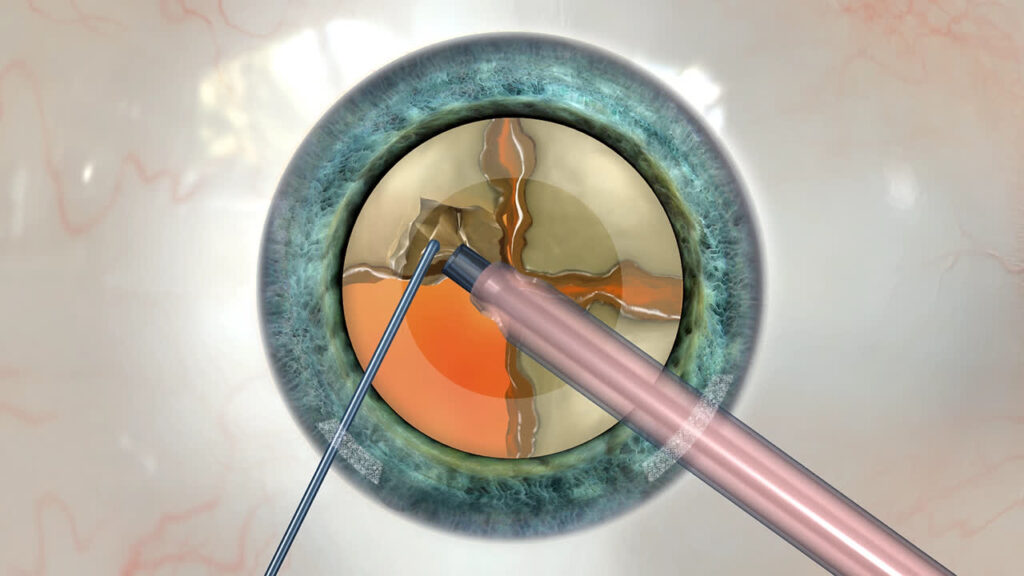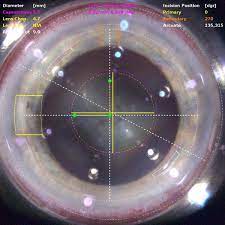 Femtosecond Laser Assisted Cataract Surgery (FLACS)
This is the state of the art cataract removal technique. During FLACS procedure, a surgeon uses a laser to make an incision in the eye instead of a manual incision. Also, the laser can divide and soften the cataract, requiring less phacoemulsification energy to remove it. This technique provides a rapid healing.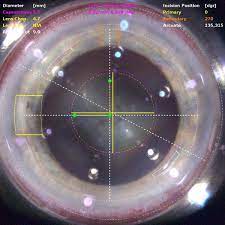 Antibiotic for Eye Infections
We use the most effective & side effect-free antibiotics to treat bacterial eye infections. Antibiotics work by killing the bacteria (microscopic organism) that entered the eye and caused the infection and it can be taken in the form of oral medications, eye drops or ointments.
Antibacterial eye drops can usually clear up a keratitis infection in a few days. Oral antibiotics are mainly used to treat more severe eyes infections.
Some antibiotic ointments help to kill the infectious overgrowth in or around the eyelids.
Advantages of Modern Cataract Surgery Techniques
Smaller incisions
No big tissue cut
No blood loss
Faster recovery
Safer and reliable procedure
No/minimal risk of complication
Rapid healing
Better results
Higher accuracy
According to research, about 9 out of 10 people can see better after cataract surgery. Cataract surgery procedure is considered safe and has the potential to return your vision to its pre-cataract sharpness. Today, ophthalmologists perform the most suitable, advanced and effective cataract removal surgery procedure to repair vision, so don't worry about your vision.
REPAIR YOUR VISION WITH A CUSTOMIZED, ULTRA-MODERN CATARACT SURGERY IN A SAFER ENVIRONMENT
At Arora Eye Clinic, We use the state-of-the-art technology in the diagnosis of eye conditions and specialist management in a broad range of eye problems such as Glaucoma, Cataracts, Paediatric Ophthalmology, Dry eyes and other eye diseases.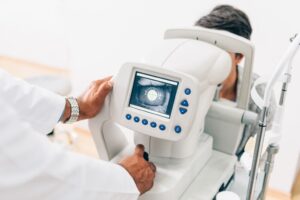 WE HELP YOU TO RESTORE YOUR VISION THAT NOT ONLY GIVES YOU THE FREEDOM TO EMBRACE LIFE BUT ALSO RECONNECT YOU WITH THE WORLD
If you are suffering from vision impairment due to cataracts, start the treatment early to avoid vision loss. Consult Dr Ruchika Kedia and get expert opinion.
You can be confident that you will receive Safe, High-Quality, Compassionate Care at Arora Eye Clinic. Every member of our team is committed to keeping our patients, staff and community safe from Covid-19 infection.