age-related eye conditions: what to know about cataracts, glaucoma & macular degeneration
As we age, it's natural for our bodies to undergo changes, and our eyes are no exception. Age-related eye conditions can significantly impact our vision and overall quality of life. In this blog post, we'll delve into three common age-related eye conditions: cataracts, glaucoma, and macular degeneration. Understanding these conditions and their risk factors can empower you to take proactive steps to protect your vision and seek timely treatment when necessary.
Cataracts: Clouding of the Eye's Natural Lens
Cataracts are a prevalent age-related eye condition characterized by the clouding of the eye's natural lens. This cloudiness can result in blurred vision, glare, and difficulty seeing in low-light conditions. Cataracts usually develop slowly over time and are more common in individuals over the age of 60.
Risk Factors:
Aging

Family history

Prolonged UV exposure

Smoking

Certain medications (e.g., corticosteroids)
Treatment: Cataracts are treatable through surgical removal and lens replacement. Modern cataract surgery is highly effective, with minimal downtime.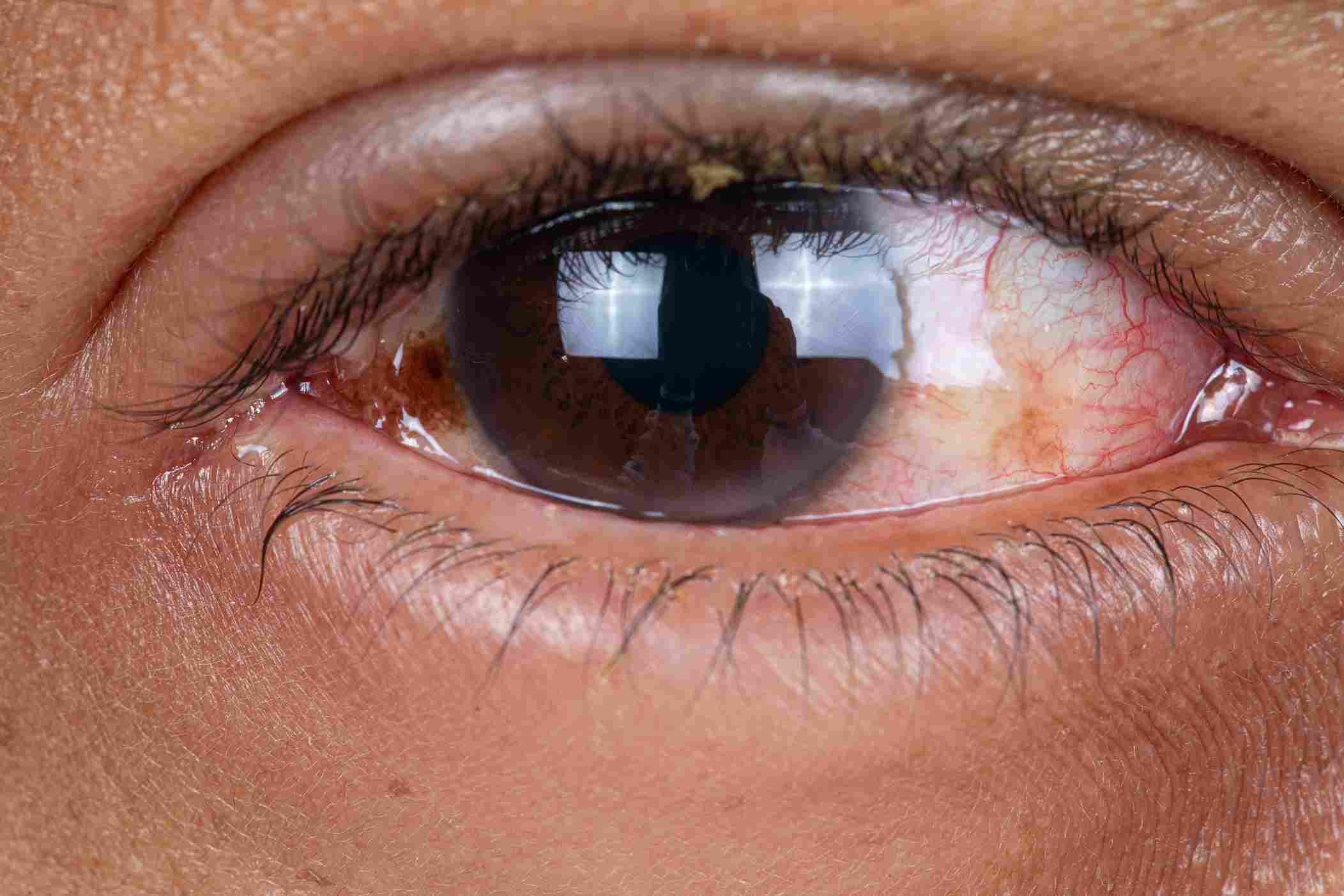 Glaucoma: The Silent Thief of Sight
Glaucoma is often referred to as the "silent thief of sight" because it can progress without noticeable symptoms until irreversible damage has occurred. This condition is characterized by increased pressure within the eye, which can damage the optic nerve and lead to vision loss. Glaucoma is a leading cause of blindness worldwide, and its risk increases with age.
Risk Factors:
Age

Family history

Elevated intraocular pressure

Ethnicity (African Americans and Hispanics are at higher risk)

Thin corneas
Treatment: Glaucoma can be managed effectively with medications, laser therapy, or surgical procedures. Early detection through regular eye exams is crucial to prevent vision loss.
Macular Degeneration: Loss of Central Vision
Age-related macular degeneration (AMD) affects the macula, the central part of the retina responsible for sharp, central vision. AMD can result in the loss of the ability to see fine details, read, or recognize faces. It is a leading cause of vision loss in older adults.
Risk Factors:
Age

Smoking

Family history

Genetics

Obesity

High blood pressure
Treatment: While there is no cure for AMD, treatments such as anti-VEGF injections or laser therapy can slow its progression. Lifestyle changes, including a healthy diet rich in antioxidants and regular exercise, may also help reduce the risk of AMD.
Age-related eye conditions like cataracts, glaucoma, and macular degeneration are a reality for many seniors, but they don't have to mean a life with poor vision. Regular eye exams, early detection, and timely treatment can make a significant difference in preserving your vision and quality of life as you age. If you or a loved one are at risk due to age or other factors, don't hesitate to schedule an appointment with your eye doctor. Your eyes are precious, and proactive care can help you enjoy a lifetime of clear and healthy vision.
Dr. Ruchika Kedia is a renowned Ophthalmologist in Thane West, specializing in comprehensive eye care. With years of experience and expertise, she is dedicated to providing exceptional eye care services to her patients. As an experienced Eye Specialist Doctor In Thane West, Dr.Ruchika Kedia offers a wide range of treatments for various eye conditions like Cataract, Glaucoma, Diabetic Retinopathy, Macular Degeneration, Dry Eye, Refractive errors & other eye problem. When it comes to finding an Eye Doctor in Thane West, Dr.Ruchika Kedia stands out as the top choice. If you are looking for an advanced Eye Clinic in Thane West, consider visiting Dr.Ruchika Eye Clinic. Dr. Ruchika Kedia, a highly skilled Cataract Surgeon in Thane West, offers top-notch Cataract Surgery in Thane West. With expertise in Lasik Surgery, Dr. Ruchika Kedia is considered as one of the eminent Lasik Eye Surgeon in Thane West. She has specialty in Laser Lasik Eye Surgery. If you are living in or near Thane East, Thane West, Ghodbandar Road, Hiranandani Estate, VasantVihar, Brahmand, Anand Nagar, Ovala, Majiwada, Waghbil, Gaimukh, Kolshet, Bhiwandi, Kalwa, Upvan, Pokaran Road, Shastri Nagar, Balkum, Shivai Nagar or Lakmanya Nagar consult Dr. Ruchika Kedia, an Eye Doctor.